Games
We're dedicated to creating a welcoming space for adults who are inspired to be active, where you can be yourself and have fun.
Beyond the schoolyard & the movie
Dodgeball isn't just a fun way to get fit, it's a community with people who care about each other and want to see each other succeed.
Play the beautiful game with us
We believe everyone should have the opportunity to play soccer. Our leagues are women-friendly and open to any adults 19+.
Community updates
The latest news about what's happening at Play Sask soccer and dodgeball leagues.
Our leagues are about having fun while staying active — we're all about keeping it playful!
We offer friendly dodgeball and soccer leagues where anyone can join and play regardless of skill level. You will be playing with other adults from Saskatoon who are inspired to be active. At Play Sask, we believe sports are meant to be played for fun!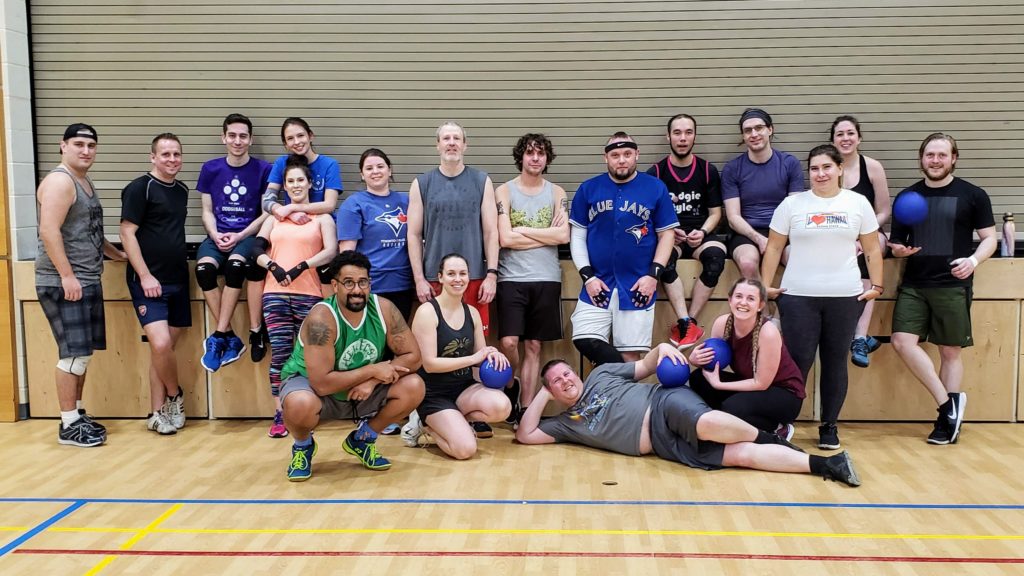 Events
We love hosting events for the Saskatoon community! Anyone is welcome to join us at our events, whether that be our annual tournaments or regular free drop-ins.
Buy some swag to show what team you're on: The best multi-sport league in Saskatoon! Follow the link above to see everything we have to offer.