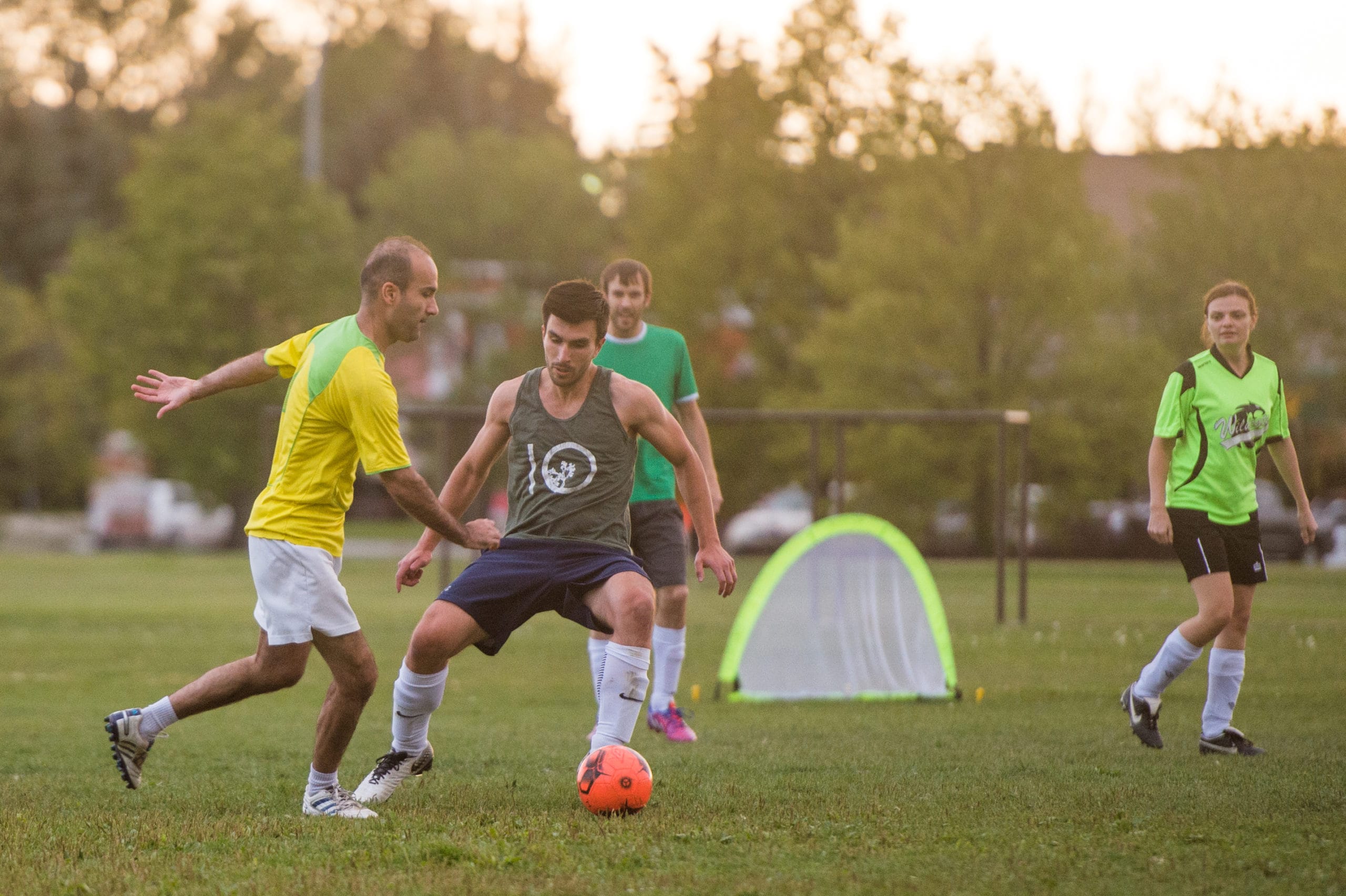 We're serious about having fun.
Co-ed adult rec sports in Saskatoon
Current games
Fall 2020 indoor soccer and dodgeball seasons start the week of Sept. 21 and run until the end of November. Summer 2020 outdoor soccer and beach dodgeball run until the end of August. All leagues are following guidelines set in place by the reopen Saskatchewan plan.
Dodgeball is back for the fall 2020 season with Casual leagues on Mondays and Tuesdays, and a Competitive league on Wednesdays. Our Casual leagues are a super fun way to get exercise and meet new people, while the Competitive league is for teams who want to play against some of the best dodgeballers in the…
We're excited to offer indoor sports this fall season! Our co-ed rec indoor soccer league for adults start the week of Sept. 21 and run until the end of November. The league follows futsal rules, which means it uses a smaller size 4 ball, has kick-ins instead of throw-ins, and has boundaries — players cannot…
The Government of Saskatchewan recently announced that Phase 4 of the reopen Saskatchewan plan will be splitting into two parts to allow for seasonal outdoor recreation. This is exciting news! We're more hopeful than ever that we'll be able to offer July-August summer leagues for outdoor soccer and beach dodgeball but we won't be opening…
Continue Reading Reopening under Phase 4 of the reopen Sask. plan