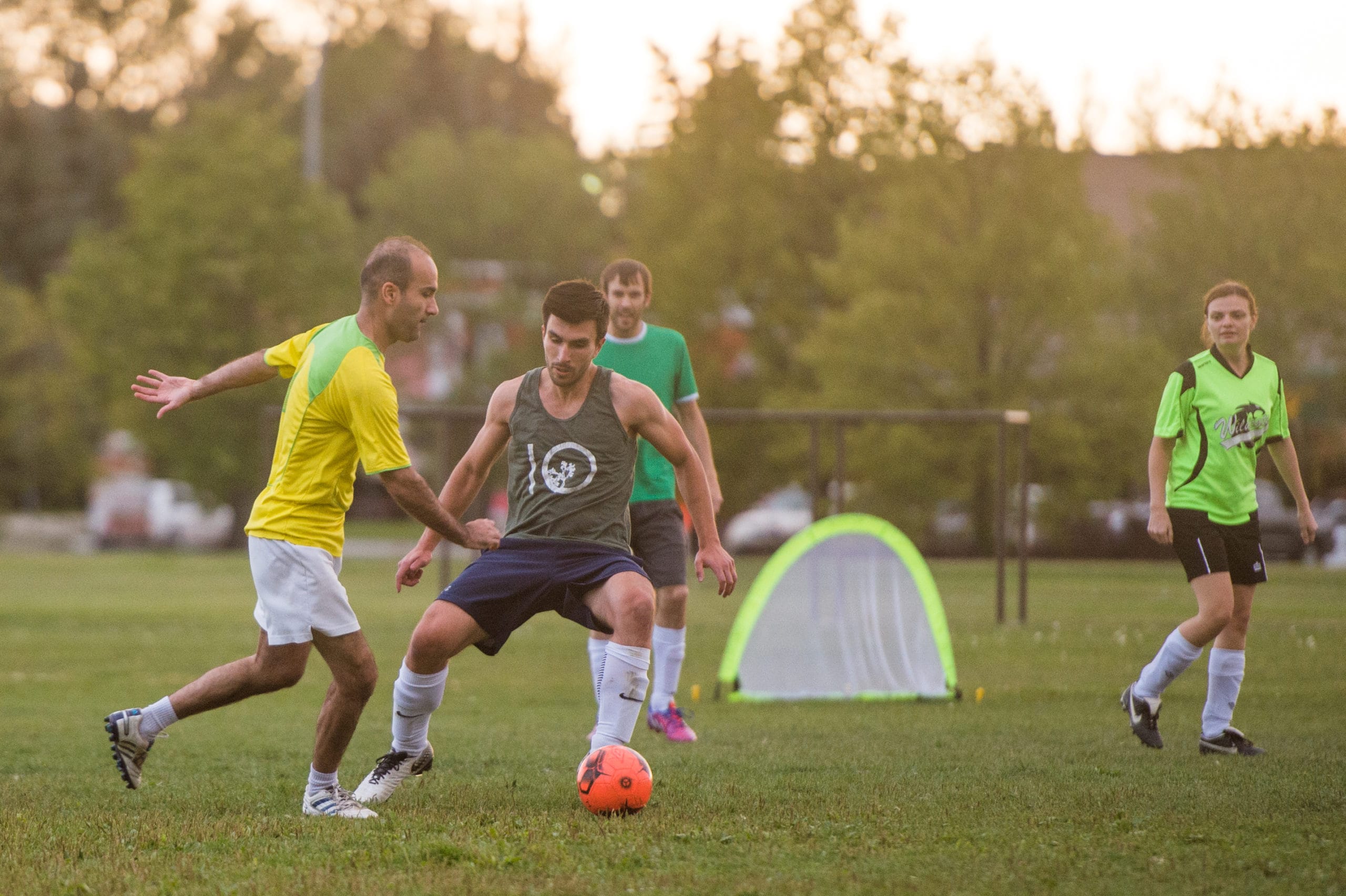 We're serious about having fun.
Co-ed adult rec sports in Saskatoon
Current games
Indoor soccer and dodgeball leagues in Saskatoon. Register a team or sign up as a single to meet new people!
This season of outdoor soccer and beach dodgeball was special: It was the first season we could get back to playing sports without pandemic restrictions like cohorts (though we kept up with measures like keeping equipment clean!). The loosened requirements meant we could bring back league prizes like champion T-shirts! Congrats to all the teams…
Continue Reading Congrats Play Sask outdoor soccer and beach dodgeball champs!
The fall 2021 season of indoor soccer and dodgeball will be kicking off mid-September and registration is now open! There are currently no COVID restrictions on sports in Saskatchewan but we will be following government guidelines if that changes. This season, leagues have 10 weeks of games, starting mid-September and running until the end of…
Continue Reading Fall 2021 indoor soccer and dodgeball league registration open
We're excited to announce that registration is open for our beach dodgeball and outdoor soccer leagues! Not only did the province hit its milestone 70% of people 30+ vaccinated in order to trigger Step 2 of Saskatchewan's Re-Opening Roadmap, but the government decided to include outdoor sports in Step 1 of its Re-Opening Roadmap plan!…
Continue Reading Registration open for outdoor leagues! Games start June 13-14