Dodgeball
Casual and Competitive dodgeball leagues in Saskatoon, running from September to November. A great way to have fun while getting exercise! Registration for the fall season is now closed.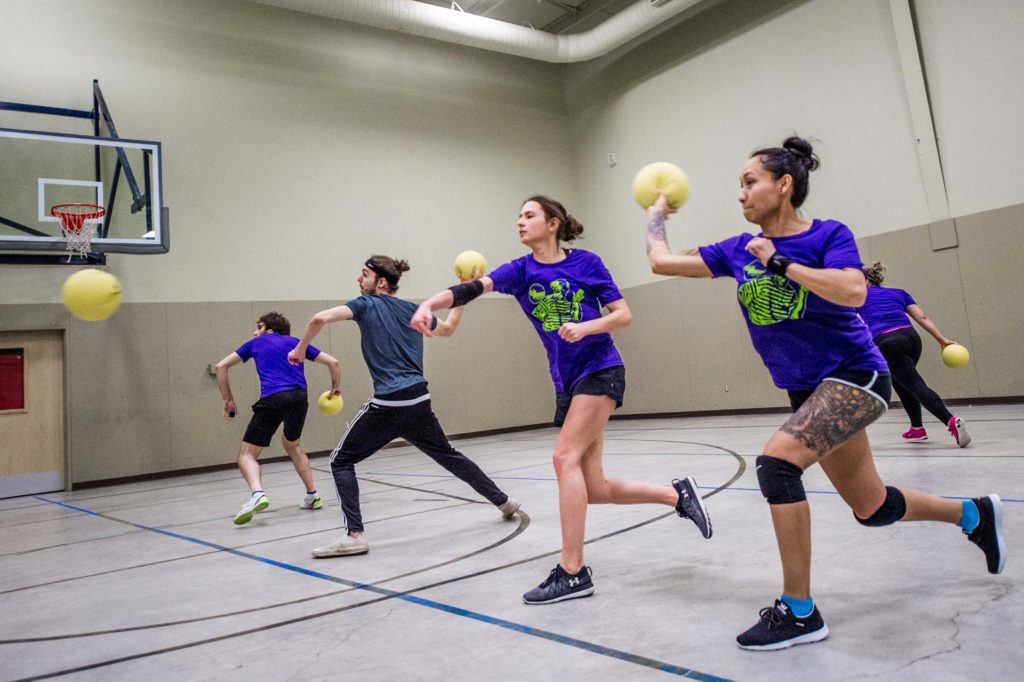 ---
Sign the waiver to join your team
All players must sign the waiver in order to play.
What to expect
At Play Sask, we believe in building a community of people who have fun and support each other to stay active and healthy.
All levels of play are welcome at our Casual co-ed adult leagues on Monday and Tuesday nights, especially beginners! This is a great place to try a new sport — and meet new people while playing.
We also have a Competitive dodgeball league on Wednesday nights for players who want to take it to the next level.
Frequently asked
What are your COVID-19 procedures?

There are currently no COVID restrictions on sports in Saskatchewan but we will be following government guidelines if that changes.
What is the level of play? What if I'm a beginner?

For our Casual dodgeball league, all levels of play are welcome, especially beginners! Advanced players are also welcome, just make sure you keep it light. Our Competitive dodgeball league is only for experienced players who want to take the game to the next level.
What prizes do we get if we win?

The winning team gets a Play Sask champions T-shirt that changes every season! And we believe in spreading the love with prizes — we're also lining up swag for best spirit. Plus, keep an eye out for random giveaways throughout the season. *Note: While COVID measures are in effect, we will note be awarding prizes.
How many players should we have on our team?

Teams have six players on the court, so we recommend nine to 12 people on the roster to make sure you have enough subs. In the casual leagues, there are no gender requirements. *Note: While COVID measures are in effect, a maximum of 12 players per team is allowed, including subs.
I have a few friends who want to play, but not enough to make a team. Can we still play?

Yes! Each of you should register as a single, and let us know in the comments that you'd like to stick with particular players. We'll do our best to keep you together, and we'll give you the option to take a refund if we have to split you up.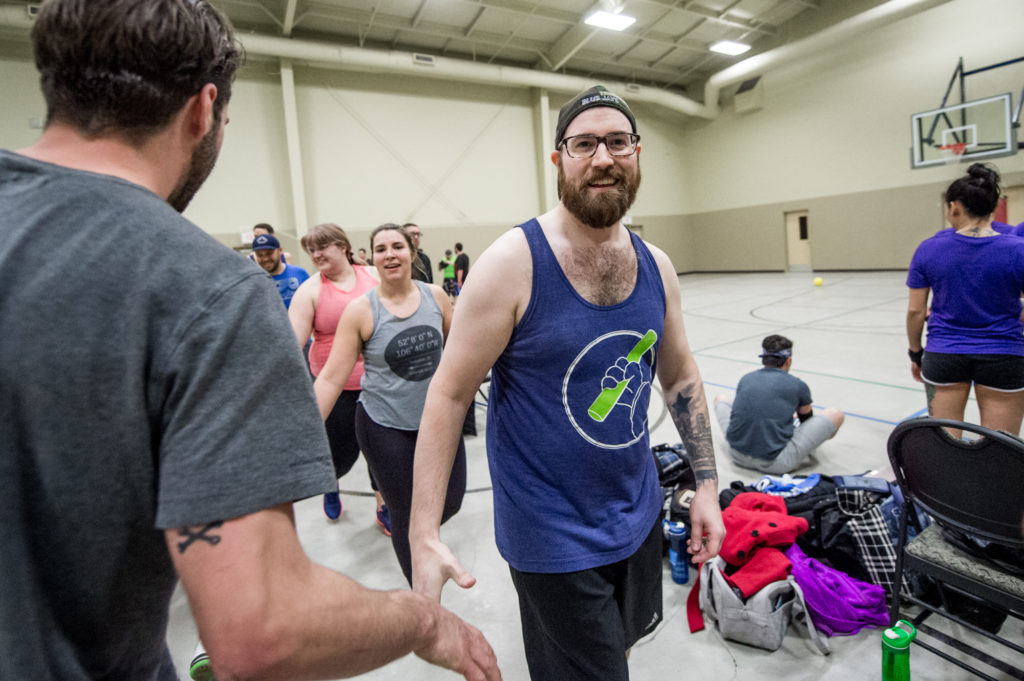 2019 – Fall
2019 – Spring/summer
2019 – Winter