*Updated Jan. 14, 2020: The pause on organized sports has been extended and will be reviewed next on Jan. 29. For now, team and player registration is scheduled to be open until Feb. 1, with leagues starting mid-February, but that's subject to change.
---
We know there's a lot of uncertainty right now as we all manage the changing guidelines around the COVID-19 pandemic, but we're still hoping to host Tuesday Casual and Wednesday Competitive dodgeball leagues starting in February!
Flexible season start and length
We've opened registration for the Winter 2021 seasons of dodgeball, scheduled to start mid-February, but we also recognize we may not be able to start the league on our planned date.
Teams will be signing up to play 10 games, whether those games start in mid-February, or a bit later. And if the season is interrupted in the middle, we'll pause the league, and resume the season when it's safe to play again.
No financial commitment required
Registration includes an option for cash payments — if you choose that option, you can pay once the season has been confirmed. We accept email money transfers to info@playsask.com, and payment is due at registration deadline to confirm your spot.
Following COVID-19 guidelines
Play Sask is following the Government of Saskatchewan's Re-open Saskatchewan Plan. Sports are allowed if mini-leagues of no more than 50 people are formed. Games are limited to 30 players, and games are only 40 minutes with 20 minutes between games to promote physical distancing between teams. Teams will be placed in a pool of 4 teams with a maximum of 12 players allowed per team, including subs.
Read our full COVID-19 guidelines here.
Registration is now open!
Casual league on Tuesday nights.
Competitive league on Wednesday nights.
Leagues start mid-February.
10 weeks of games.
Schedules and locations will be announced after registration closes.
Casual leagues have no gender requirements.
Self-officiated.
Foam balls (not rubber).
Registration closes Feb. 1.
COVID changes
If games are interrupted due to COVID-19 measures, the season will be paused and extended.
No subs allowed outside your roster.
Players can only play in one league (Tuesday or Wednesday night, not both nights).
For a full list of changes, see our COVID-19 Plan.
Dodgeball Team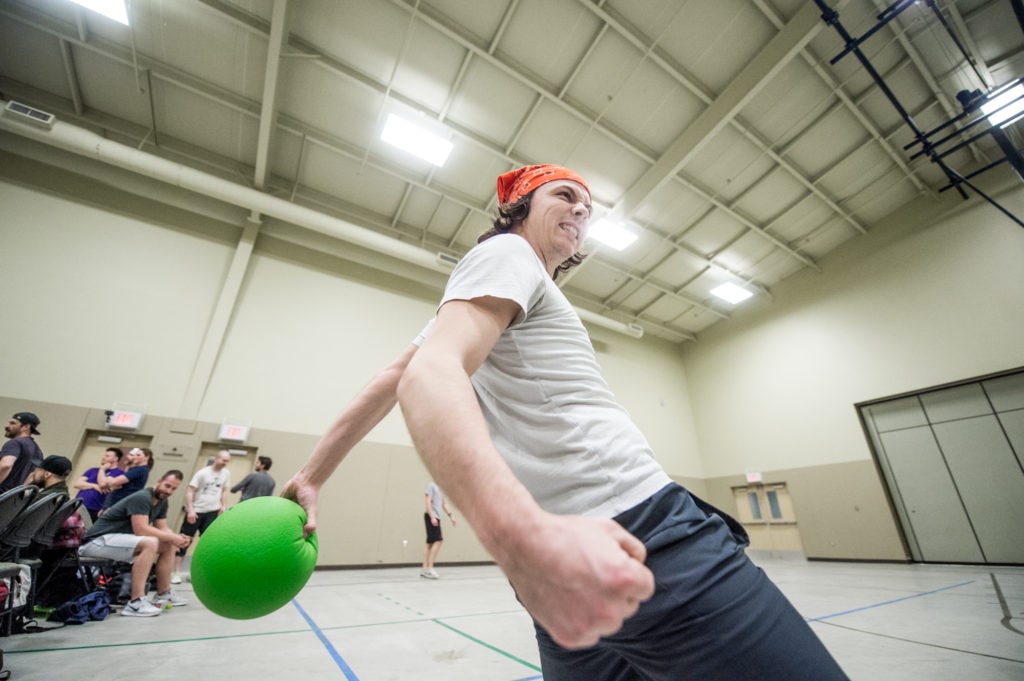 Dodgeball Single Player