Register your team or as a single for our fall indoor dodgeball and indoor soccer leagues, with games starting the week of Sept. 26! PLUS, we're hosting Return of the Dodge Wars Dodgeball Tournament on Oct. 1!
Dodgeball includes Casual leagues on Monday and Tuesday nights, and Competitive on Wednesday nights.
Soccer includes Casual leagues on Thursday nights and Saturday afternoons, and (new this year!) a Competitive league on Saturday afternoons.
Changes this season
The prices have gone up for both soccer and dodgeball team registration — this price includes the new provincial sales tax required starting this fall, covers rental space cost increases and the rising cost of supplies, and wage increases for our staff to help them with the rising cost of living. One of our missions is to offer our players an affordable way to play sports, so we did not make this decision lightly! Thanks for understanding and your continuing support!
We've also changed our language around the gender rules; we are and always have been a women-friendly league, and we'd like teams to aim for gender parity on their roster. With the exception of Competitive Dodgeball which is keeping the gender rule, we're still not requiring a particular number of women to be on the field at any given time but we do want everyone to go the extra mile to include as many women as they can on their roster. Remember, these are co-ed leagues!
Free drop-in Tuesdays
From Aug. 23 to Sept. 20, we'll be offering another round of free drop-in dodgeball and soccer at a new location in the city — keep your eyes on our Free Drop-in game page for details!
This time around, soccer will be at 6:30 PM and dodgeball will be at 7:30 PM, so all you soccer players should consider sticking around to try out dodgeball!
This is a totally free event with all of Saskatoon invited to give new players a sense of what our league is like, and maybe help existing teams recruit a player or two.
Return of the Dodge Wars
Return of the Dodge Wars Dodgeball Tournament will feature two prize pools for Casual and Competitive, with winning teams scoring a cool $400 cash! The tournament will be following World Dodgeball Federation rules and hosted at Saskatoon Kinsmen/Henk Ruys Soccer Centre with food and drink specials at the NorthRidge lounge.
Teams of six will fight for glory, and fees are $300 with three games guaranteed.
For the Casual pool, all levels of play are welcome, especially beginners! Advanced players are also welcome, just make sure you keep it light. The Competitive pool is only for players who want to take their game to the next level.
There are only six slots available in each pool so register early to make sure you don't miss out on the fun!
Note: The pools may be combined depending on registration numbers.
Register now
Dodgeball Team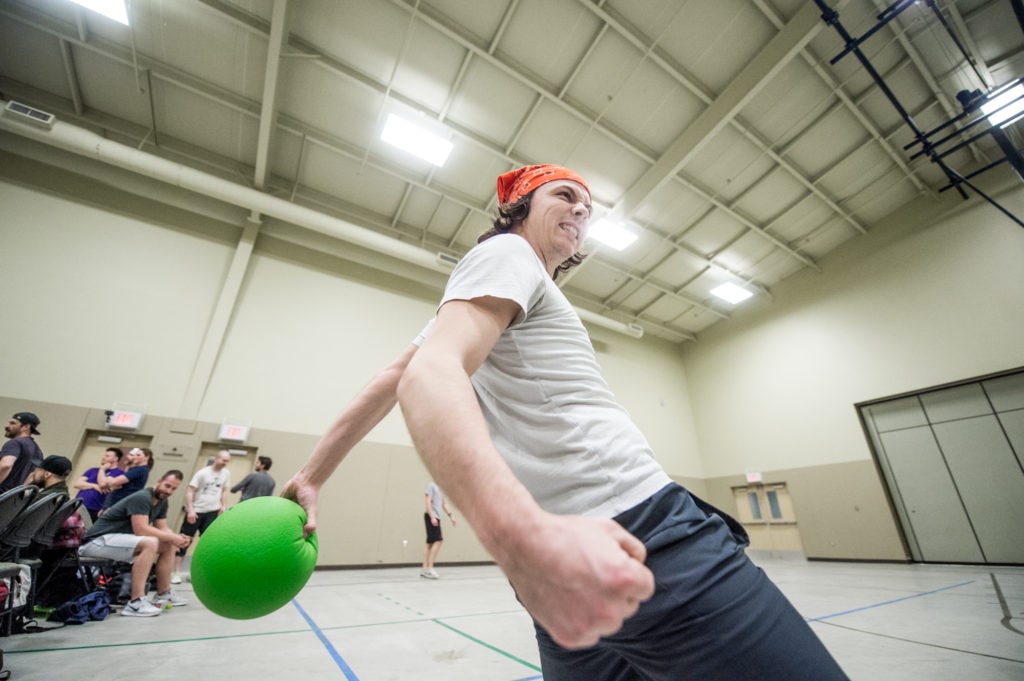 Dodgeball Single Player
Dodgeball Tournament Team
Indoor Soccer (Futsal) Team
Indoor Soccer (Futsal) Single Player
Dodgeball Tournament Single Player