Beach Dodgeball
Dodgeball fun in the sun! During the summer, we take our adult co-ed dodgeball league outside to the beach volleyball courts at Sports on Tap.
Registration is now open!
Casual league on Sunday afternoons.
League scheduled to start May 15.
10-game season.
Schedules will be announced after registration closes.
No gender requirements.
Self-officiated.
Foam balls (not rubber).
Registration extended to Friday, May 6!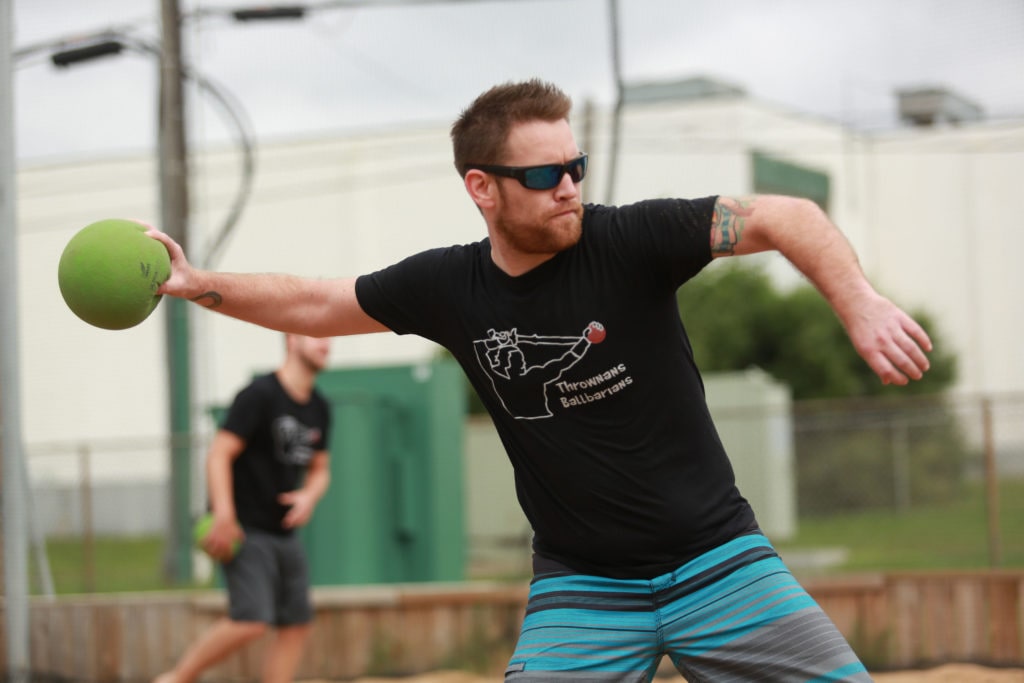 Beach Dodgeball Team
Beach Dodgeball Single Player
Sign the waiver to join your team
All players must sign the waiver in order to play.
Frequently asked
What is the level of play? What if I'm a beginner?

For our Casual dodgeball league, all levels of play are welcome, especially beginners! Advanced players are also welcome, just make sure you keep it light. Our Competitive dodgeball league is only for experienced players who want to take the game to the next level.
What prizes do we get if we win?

The winning team gets a Play Sask champions T-shirt that changes every season! And we believe in spreading the love with prizes — we're also lining up swag for best spirit. Plus, keep an eye out for random giveaways throughout the season.
How many players should we have on our team?

Teams have six players on the field, with at least two people of the opposite gender, so we recommend nine to 12 people on the roster to make sure you have enough subs.
I have a few friends who want to play, but not enough to make a team. Can we still play?

Yes! Each of you should register as a single, and let us know in the comments that you'd like to stick with particular players. We'll do our best to keep you together, and we'll give you the option to take a refund if we have to split you up.
What if the weather's too bad to play?

Outdoor leagues run rain or shine unless there is standing water. Play Sask will inform captains of cancellations due to extreme weather two hours before the start of the first game. See the rest of our rainout policy in our policies and procedures.